Leo debuts in Brazilian Championship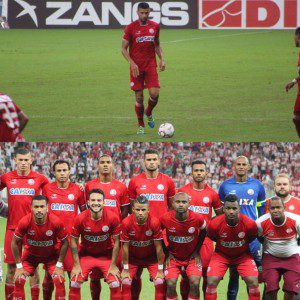 Our defender, Leo Carioca, playing for Nautico made his debut in the Brazilian Championship.
In his first match, against ABC, he made a great game and help his team to win.
In the game that ended in a draw against the leader of the competition, Juventude, Leo played
as Left Back and did a great performance, defending and creating
chances to score by the left side of the pitch.
Leo is a very good player and shows this flexibility to play as a defender
or as a left back, always trying to help his team in this tough competition.
The Brazilian Chmapionship is very hard and Leo is doing a great job every day
working very hard to help Nautico to reach their goals.
"My God is strong and I have faith in him!
Debut with Nautico shirt is good, but debut with a win is even better."
-says Leo Carioca