Leo Carioca champion of Gauchao 2017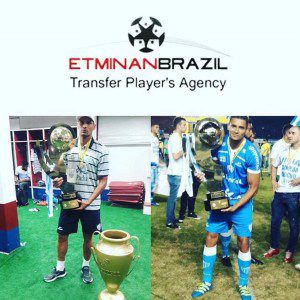 Player of Etminan Brazil, Leo Carioca won the Gauchao Championship.
Gauchao is one of the hardest championship of Brazil with teams of
high level like SC Internacional and Gremio FBPA.
Our Defender played a very good championship, helped his team a lot
and gave his best every game.
"Is greatful to have a player of Etminan Brazil winning a title so important
like Leonardo, and it is a prove of his hard work every day and he hope
that can come a lot of more trophies in the new challenges." says Valdir Sousa, President of Etminan Brazil
"Thanks Etminan Brazil for trust in my potencial.
This title is our." says Leo Carioca