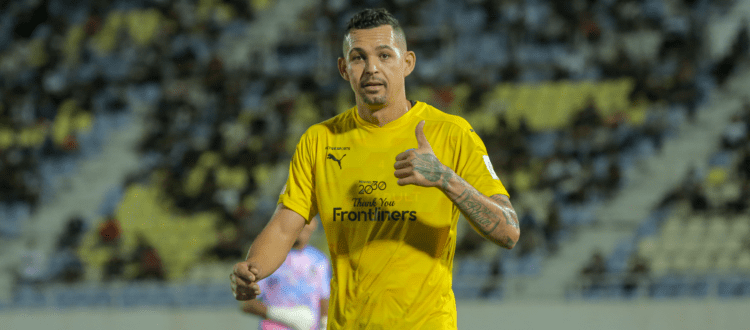 Casagrande extends with Penang FC

Our striker Casagrande has extended his contract with Penang FC for season 2022.
2021 was an exceptional season for him and for the Club, they finished Malaysia Super Legue in 3rd and earned a spot on AFC Cup, a great achievement that will last forever on the memories of the player, Club's staff and fans.
Casagrande, via Instagram: "12/09/2021, What a night…this night will be engraved in all our hearts, I would like express my gratitude of working together with all my teammates, coach staffs, Management, all fans from Penang around the world, at all the village of the state of Pulau Penang, we are proud to achieve the third position of the league and get a spot for AFC Cup.
Since I arrived here in Penang I feel here is my home, the people make us to feel encouraged to fight until the end for this club, I know the history in not finish and we have so much more to do, we need to keep our focus in our work and also the people that take care of us have to work hard and fast to keep this harmony of family, the football move very fast but the future belong to the God.
Thanks so much for all the fans and hope next year we can see Bandaraya full house and the fans pushing our team,
God bless.
This from my heart I love you Penang!
Thanks my family in Brazil , thanks my big boss and brother to give all support for is, Valdir Sousa and
Thanks God for keep me with faith."
Congratulations for the great season that you've done in 2021, being one of the top scorers and helping the team qualify to AFC Cup. This contract extension is the result of your professionalism and hard work not only on this season but since your first day in Asia.
We would like to thank Penang FC for trusting in our athlete and in our agency, may the next season be even more blessed and full of achievements.