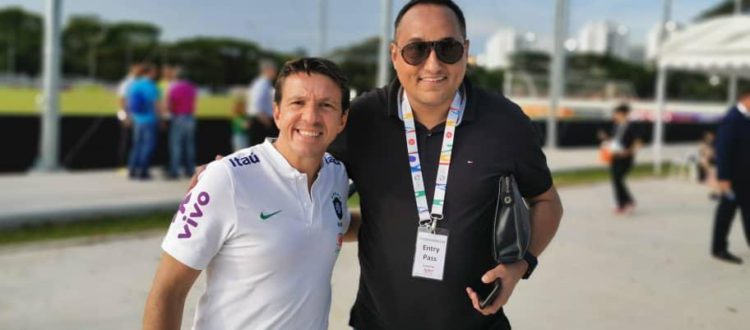 Etminan Brazil meeting the National Team of Brazil
Our President Valdir Sousa has met the National Team of Brazil during the friendly games
realized at Singapore.
We have been invited by the Director and great friend, Juninho Paulista that has treated us as an exceptional way, and also invited us to follow the games against Senegal and Nigeria,
both ended in a draw (1-1), but was possible to watch closely the best Brazilian players playing together.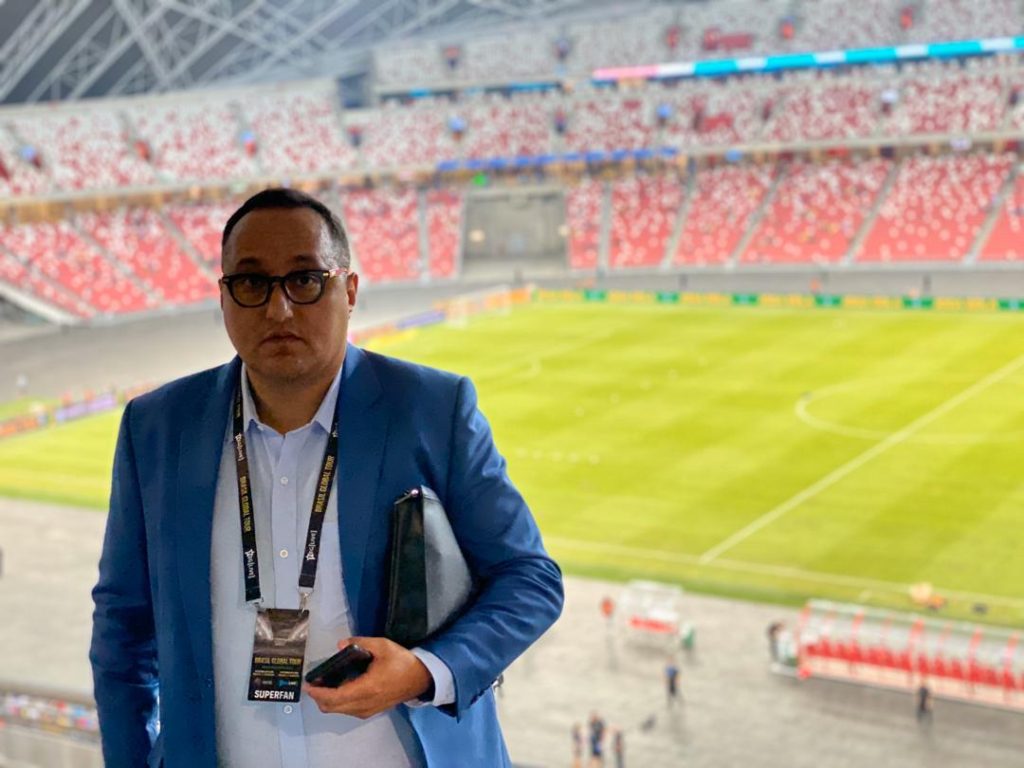 We also have been invited by Juninho to meet the players and to follow the training sessions and
was in a moment like that we can see how great the players are,
not talking only about inside the pitch, but outside, where they've treated us in an unbelievable way,
showing their humbleness and good character and that's one of the reason of why they deserve to be on the biggest stage of world football.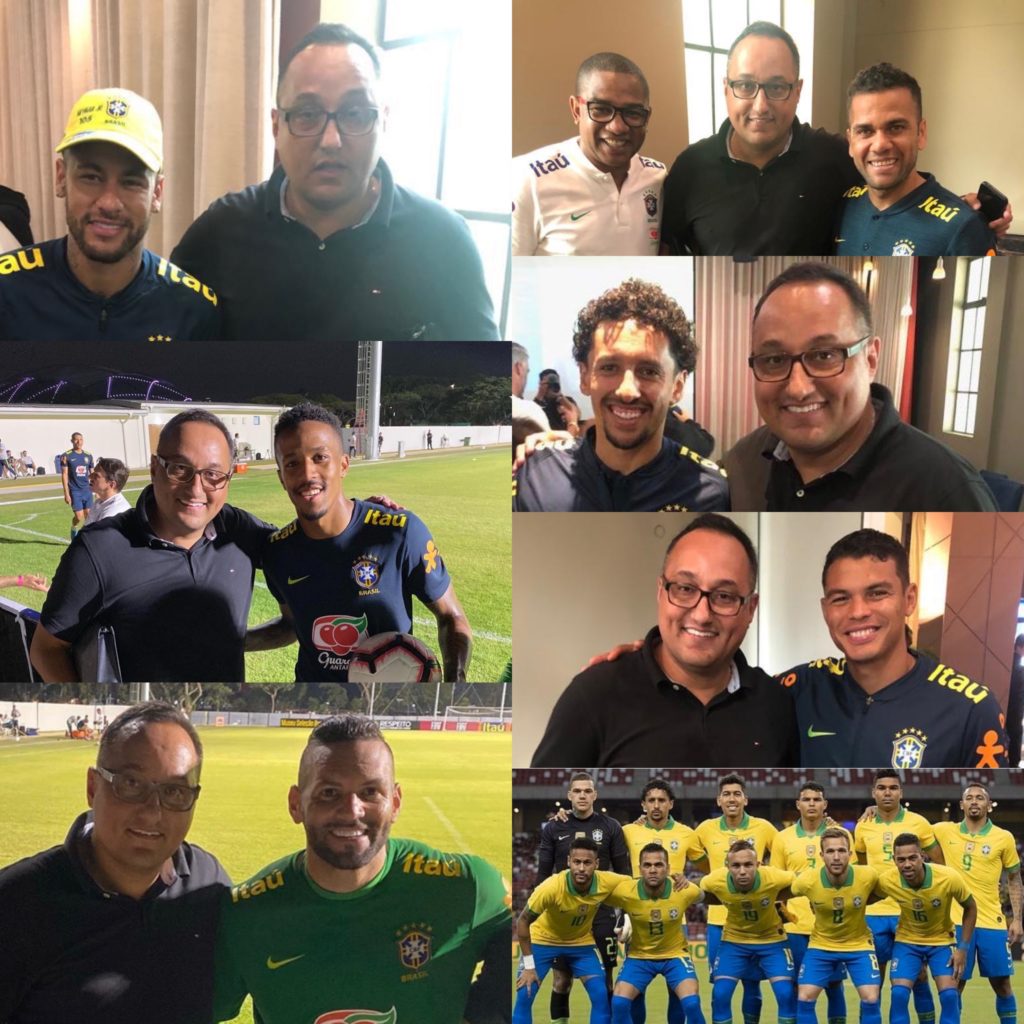 We have been not only invited, but also we have invited all the executives of CBF,
including the legend player Bebeto to visit the JDT's facilities, one of the biggest club in Southeast Asia that has revolutionized the football in the country winning 6x consecutive the League and being the first club of Southeast Asia to win the AFC Cup, headed by the President HRH Major General Tunku Ismail Ibni Sultan Ibrahim (TMJ).
The Etminan Brazil would like to thank the Director Juninho Paulista, the Legend Bebeto, General Supervisor Luis Wagner and Marketing Director Gilberto Ratto, representing the CBF has accepted our invitation and also has provided great moments to we never forget how giant the Brazil National Team are and why we are the only FIVE STARS.