Etminan Brazil preparing for Summer Transfer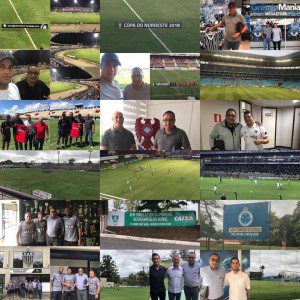 Etminan Brazil is preparing for the next summer transfer.
Looking for the best players and for the best clubs.
We have stared our preparation visiting and watching games of many clubs in Brazil.
We've gone to Belo Horizonte to visit Cruzeiro, Atlético MG and América MG, three
top division clubs of Brazilian Football.
Then we went to the south of Brazil visiting Brasil de Pelotas, Avaí, SER Caxias,
Internacional and Grêmio (Champion of Libertadores Cup).
Our last stop was in the Northeast of Brazil where we could know even better
the teams of CRB, CSA and Santa Cruz and we could follow a great game of Northeast Cup and of Brazil Cup,
the game between CRB x São Paulo FC.
"We are selecting the bests players that we know that will help the clubs with their great football
and professionalism to win titles, to do a great season and the most important to keep working together for
long time always trusting in our job."
-says Valdir Sousa, President of Etminan Brazil