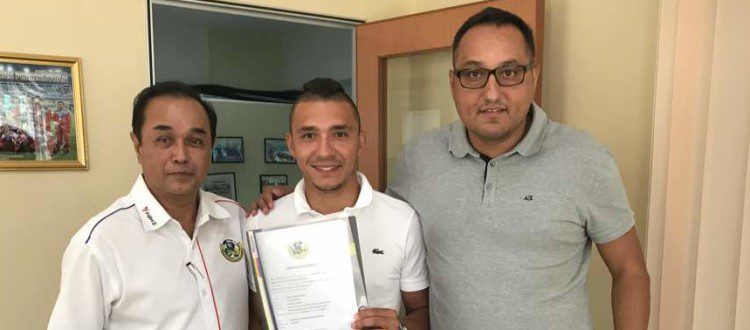 Our great midfielder, Junior Souza has signed a contract
and will play the next season in Asia, a place that he
knows very well since 2013.
After he played this season in Brazil, we will have again
the opportunity to play in one of the best places of football
that is Asia, where he will can porve his briliant football.
He is a player that has a big experience of the international
football earned in Europe, Asia and playing for the
National Team of East-Timor.
"It is great for our Agency to have great players in the biggests
centers of football in the world, like Asia is, for they can show
their potencial always improving theirselves to help the clubs
to reach their goals in the season and with Juninho it can't be
different, a great player that every club he arrives, the main
intention is do his best."
says Valdir Sousa, President of Etminan Brazil