Casagrande debuts for BOA Esporte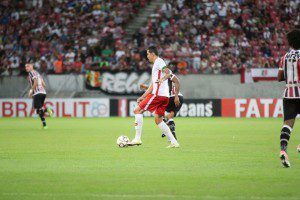 After signing with BOA Esporte, our player,
Casagrande(Striker) has made his debut in the Brazil Championship.
He has already played some games and has done a great job,
helping his teammates in this championship.
Casagrande is a very good player, he has played in Asia for one season and
has earned a great international experience improving even more his great football,
that will help him and his club in this tough competition and
now playing for BOA in the Brazil Championship,
certainly he will do a great job helping his club to reach great results.
"Casagrande his ready to do a great championship,
he is a player who works very hard and certainly will show this in the pitch,
giving always his best to help BOA to reach great positions."
says Valdir Sousa, President of Etminan Brazil